Diamonds are forever-changing
Dominion Diamond Mines' Canadamark™
Dominion Diamond Mines approached us to develop a brand identity for their Canadamark™ program: a strategic initiative to assure consumers that their diamonds are ethically sourced and sustainably manufactured. Supporting the new brand was a first-of-its-kind, online platform that allowed consumers to trace their diamond's unique origin story from mine to market.
The task
Diamonds are forever, they say. But the unique challenges of marketing diamonds to a new generation have forced a whole industry to rethink its approach. Changing consumer behaviour, an increasing demand for values alignment, and the rise of synthetic diamonds catalysed Dominion Diamond Mines to be transparent about their mine-to-market strategy. And in the process sparkle up their brand game.
The solution
To provide manufacturers, retailers, and end consumers with peace of mind about the origin of their diamonds, each Canadamark diamond comes with a laser-inscribed mark, which enables consumers to track its unique journey. A value-add that had to be at the heart of Canadamark's brand identity, and communicated to B2B and B2C audiences. And it was also a bold promise that had to be proven through a unique chain-of-custody experience.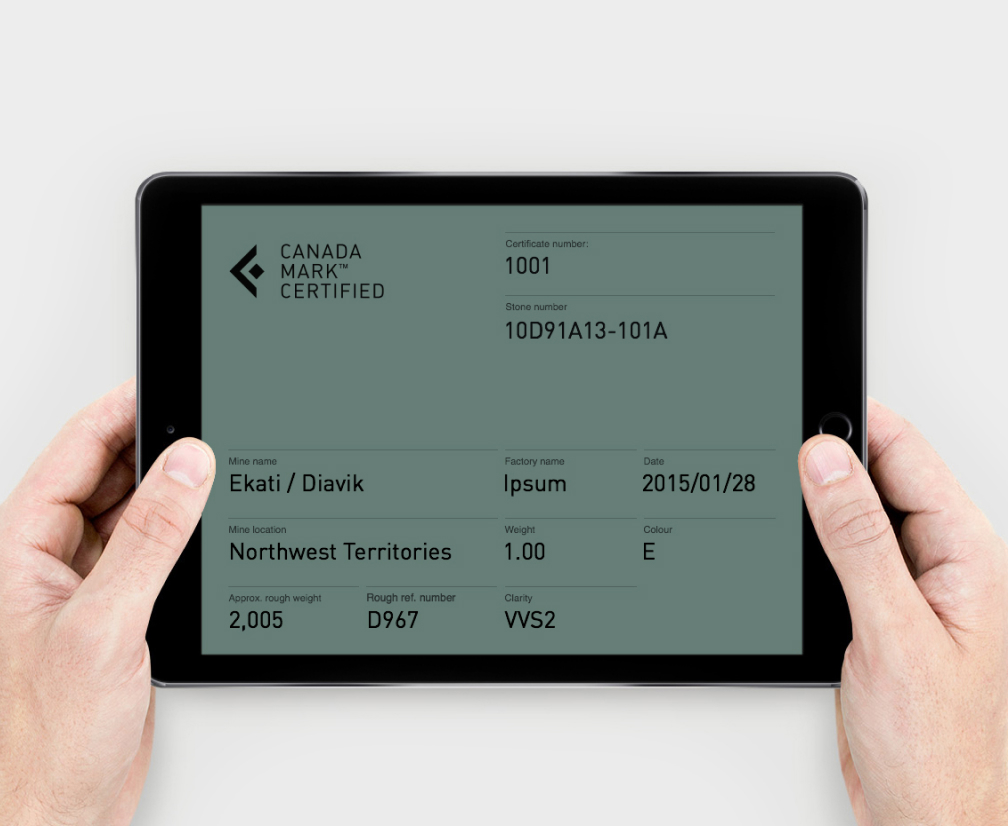 Services: industry and competitive research, sales flow and marketing review, brand strategy and positioning, visual and verbal identity, personas, B2B communication, launch event, trade show materials, website, database integration.